Education

Training and Development
Health Support
About Us.
Hey

Foundation is The Non Profitable Organization.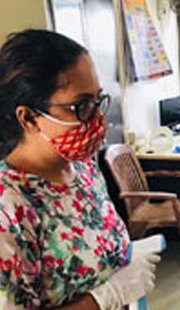 Human Empowerment with You ! estb: Nov2009. Our aim is to empower people towards creating an awareness and bring social change. We have introduced Nursing & Paramedical Courses at rural Thane for school & college dropouts. We are supporting women weavers of Yeola, Nashik by creating market for Paithani Sarees. We also support women to start home based business by guiding & encouraging them for their startups. Many women have been benefitted through our training programmes. We conduct income generating activities for women & help them in being self-reliant. We are working with tribal community for their social upliftment & sustainable development in Adivasi Padas at rural Thane.
Dr. Sangeeta Patil, Founder Hey Foundation is Ph.D. in Management and M.S.W (Master of Social Work), She has 23 years of diversified experience in Corporates & NGOs. She is also engaged in developing programs for empowering women through Counseling & Vocational Training.
She has also represented India in the 9th International Women's Leadership & Empowerment Conference, held at Bangkok Thailand in March 2018. Presented Paper on "Women of India – Nation's Growth Engine", She is a Design Thinking Practitioner from the Society of Design Thinking Professionals (SDTP), She is also certified in the Iron Lady Corporate Leadership Program. Honoured with 8 Awards in Social Work Category.
Need your simple help
for save children.